When a stock is strong, you want there to be solid volume surges to support the move. This ADIC chart, which was trading flat and then began an uptrend in mid August had several bursts of volume to support the move.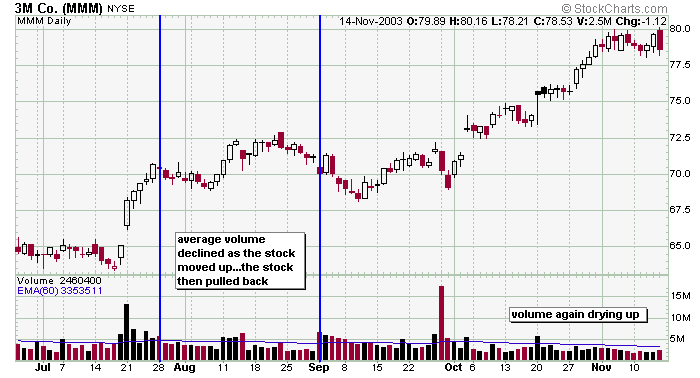 When a stock moves up but volume fails to confirm the move, the stock will often pullback. Volume = votes, and when volume is light, one could say not many traders are "voting" for whatever move the stock is experiencing. Here MMM was slowly moving up but volume was weak. The uptrend did continue, but not until after a pullback.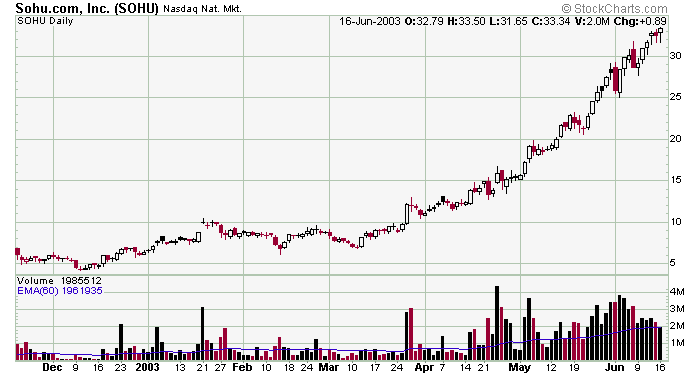 This is exactly what you want the volume to look like when a stock is rallying. When the stock moved up, volume significantly picked up, and if you look closedly, you can see the blue line on the volume chart moving up too. Volume confirmation is important in identifying strong stocks.